Welcome to Romano's Bar & Grill
Join us for our weekly specials available Monday through Thursday.
Also, be sure to check-out our Happy Hour menu available in the Lounge and Dining room!
Monday Nights $17.99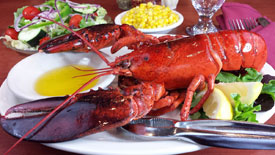 Whole Steamed Lobster (1lb) Served with one Side (Baked Potato or Side Salad $1.50 extra) OR Create your Own Pasta Served with a Garden Salad and Garlic Bread
Tuesday Nights $13.98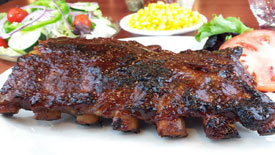 One Pound Steamed Shrimp OR BBQ Baby Back Ribs (Half Rack) served with One Side
Wednesday Night $26.99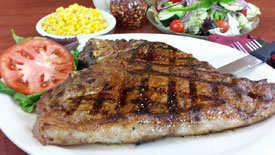 Choice of T-Bone, Delmonico, Porter House, New York Strip Steak, or Lamb Chops Served with Two Sides
Thursday Nights $22.99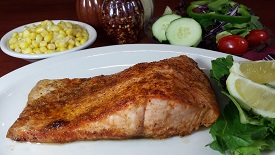 Choice of Fresh Fish and Two Sides
Order Romano's Seafood Online!
These make great gifts as well as simply treating yourself to a delicious dinner.
We have partnered with FedEX to provide you with overnight delivery at a reduced rate.